The warmer the weather, our desire for ice cream increases. The ice cream maker has been gathering dust for far too long, just waiting for the right moment to be used to generate some deliciously unique flavors.
A homemade ice cream maker recipe is the solution to get to the point. Make the most of your ice cream machine by making some deliciously unique ice cream at home. You may satisfy your ice cream desires no of your state of mind thanks to the clever categorization of these tasty flavors.
There are recipes here for every season, ranging from traditional to wacky to nostalgic ice creams. You can easily make these frozen treats using your ice cream maker machine.
Homemade and Delicious Ice Cream Maker Recipes
If you have any problem with your ice cream maker, don't miss the countless opportunities for delicious and homemade ice cream recipes; just leave it to Cold Direct, cost-effective Commercial Appliance Repair.
1. Vanilla Ice Cream Maker Recipes
Vanilla ice cream is a classic and popular flavor enjoyed by many people around the world. It is known for its smooth and creamy texture with a subtle, sweet taste of vanilla. Vanilla is derived from the pods of the vanilla orchid and has a rich, aromatic flavor.
List of Vanilla Ice Cream Ingredients
For this vanilla ice cream recipe, you will need the following four things:
To make this vanilla ice cream from scratch, you'll need 2 1/4 cups of milk.
Next, we'll add a cup of heavy whipping cream.
White sugar adds a pleasant flavor and aroma.
Two teaspoons of vanilla essence are a great way to boost the taste of any recipe.
How to Make Vanilla Ice Cream?
Dissolve the sugar into the milk and cream by heating them together.
Put the mixture in a liquid measuring cup and stir in the vanilla. Let it chill in the fridge overnight.
Put the mixture into an ice cream maker and churn as instructed.
Serve right away or allow to ripen in the freezer.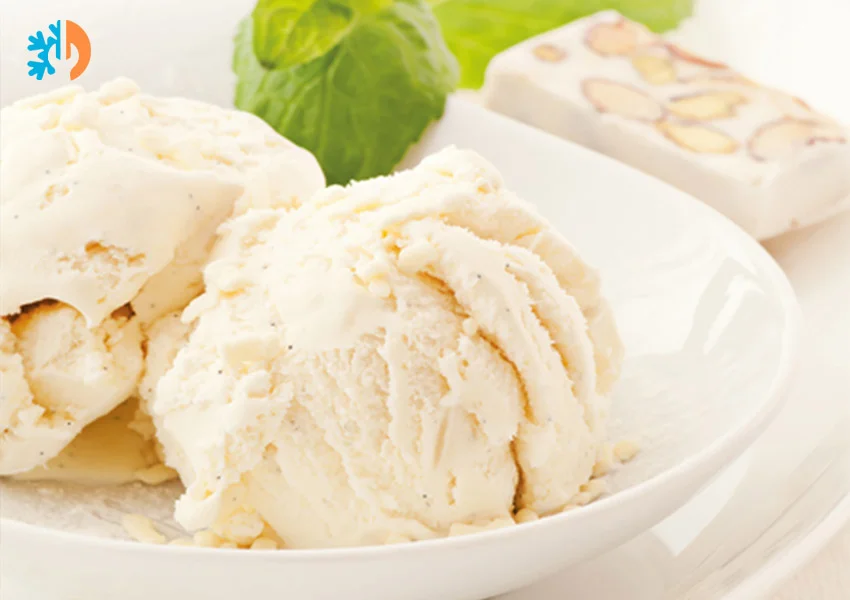 2. Chocolate Ice Cream Machine Recipes
The second delicious and common homemade ice cream with the machine is chocolate ice cream. Because of its custard basis, this ice cream contains egg yolks. This vanilla ice cream base can be used to avoid using eggs in your recipe.
List of Chocolate Ice cream ingredients
You can use Ghirardelli 60% cocoa baking chips, which are semisweet or dark chocolate, roughly chopped.
Substantial milk For the creamiest ice cream, use heavy whipping cream.
It is better to use whole milk because we're not trying to pass this off as a diet dessert.
The cocoa powder should be Dutch-processed for a richer, creamier flavor and texture. For cocoa powder, I rely on E. Guittard.
Yolks of eggs - Put the Milk and eggs on the counter 15 minutes before you intend to start preparing them.
Sugar – Granulated sugar· Vanilla extract
Salt
Recipe for Chocolate Ice Cream with Chocolate Chips
This chocolate ice cream recipe uses the same basis as vanilla ice cream and any other flavor you can think of; all we do is add cocoa. It's simple to make and has a wonderful, rich flavor.
The additional benefit of employing this foundation in all your projects is that it eventually becomes automatic. Custard-style ice cream requires a fair amount of time and attention, but the result is well worth it.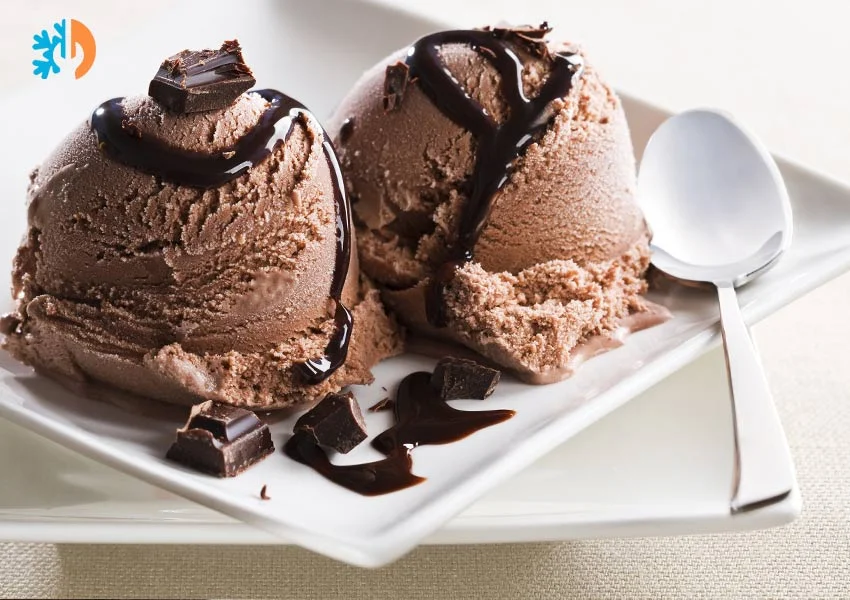 3. Homemade Kurogoma Ice Cream with Machine
KurogomaIce cream is among the most popular ice cream machine recipes. This ice cream gets its unique flavor and color from a combination of vanilla ice cream and black sesame paste (neri goma).
List of KurogomaIce cream ingredients
This easy dessert only requires five basic ingredients to make.
Bon soy milk is what I used. Its smoothness is ideal for ice cream.
Add double cream for an even more decadent flavor and velvety texture. The extra fat in double cream makes it much richer and creamier than regular heavy cream. Heavy cream, on the other hand, is a suitable substitute.
Egg Yolks: Only the yolks of the eggs will do for this ice cream recipe.
How to make Kurogoma Ice cream?
Combine the milk and sugar in a large bowl. Blend everything together with a hand blender until the sugar is completely dissolved.
Combine vanilla extract, sesame paste, and ground sesame seeds in a bowl. Blend together in a bowl.
Pour the mixture into the ice cream maker bowl.
The ice cream mixture should be whipped as directed.
The ice cream can be frozen for two hours after being transferred to a freezer-safe container.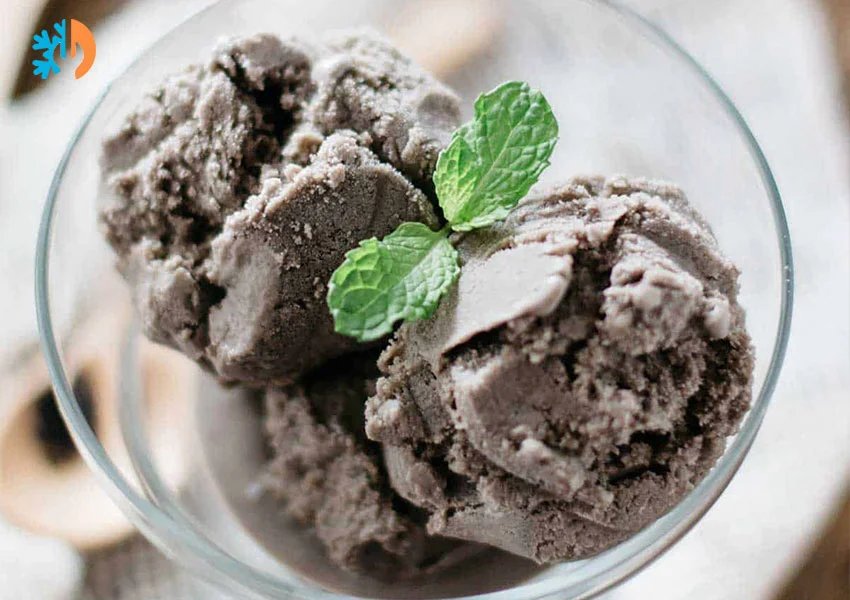 4. Lemon Basil Cookie Crunch Ice Cream
Lemon Basil Cookie Crunch ice cream is a unique and refreshing flavor combination that combines the bright citrusy flavor of lemon, the herbaceous notes of basil, and the crunchy texture of cookie pieces. It offers a delightful balance of tangy, sweet, and aromatic elements.
List of KurogomaIce cream ingredients
juice of 3 lemons
2 teaspoons lemon zest
2 cups heavy whipping cream
1 cup whole milk
5-10 basil leaves, depending on affinity for basil
1 ¼ cups sugar
4 egg yolks
12 lemon sandwich cookies
How to make Lemon Basil Cookie Crunch Ice Cream
Put the bowl of your ice cream maker in the freezer for at least a day before using it.
Stirring frequently, boil cream, milk, lemon juice, lemon zest, basil, and salt in a large saucepan over medium heat. Remove the heat and let the temperature cool. Remove basil by straining.
Whisk sugar and egg yolks in a separate bowl until fluffy and lighter in color.
Stirring frequently, slowly add heated cream to eggs to temper them.
Return the mixture to the saucepan. Cook over low heat, stirring regularly, until the mixture coats a spoon and reaches 160 degrees. Don't boil.
After 20–30 minutes, cover and refrigerate in the fridge for an hour. Mix in the freezer bowl. Churn in the ice cream maker for 30–40 minutes.
Add lemon cookie bits in the final minutes of churning.
Freeze the ice cream for 4 hours before serving.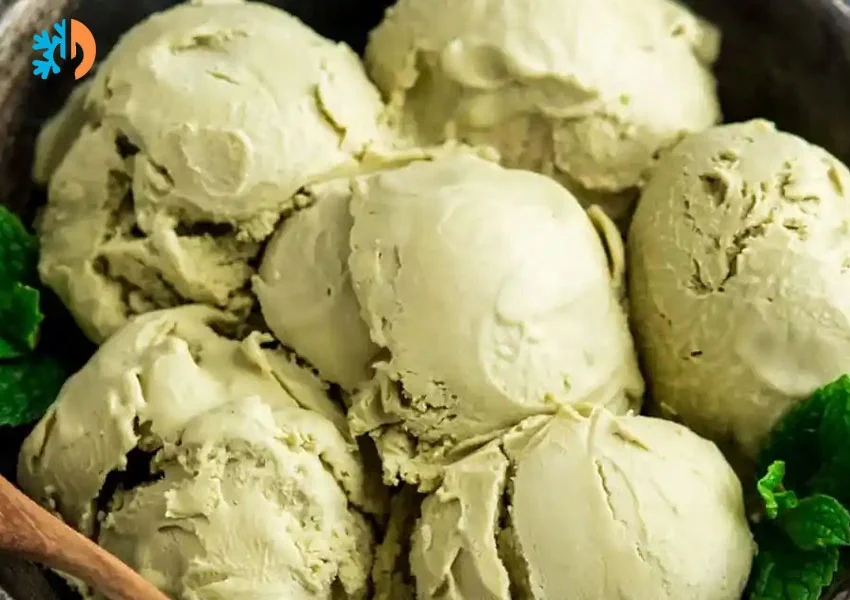 Conclusion
Making delicious ice cream maker recipes is enjoyable for spending time with family and others. However, keeping machines running efficiently through the summer and all the party times sounds like a big deal. In that case, ice cream maker repairs would be one of the most effective solutions that help you to postpone the downtime of the ice cream machine in the long run.